Resolve Great Challenges With Us
It's a good bet you didn't get into commercial construction to take it easy. You entered this industry to be challenged and to have rewarding work.
The funny thing is, even on the largest projects you encounter, commercial construction can become routine, but not here. Most commercial construction companies want to be known for completing giant projects from the ground up, but for 30 years, we've built our reputation by doing something harder.
We take on the jobs many other companies won't touch, and the restoration, renovation, and construction projects we take on are always:
Urgent
Unexpected
And Unique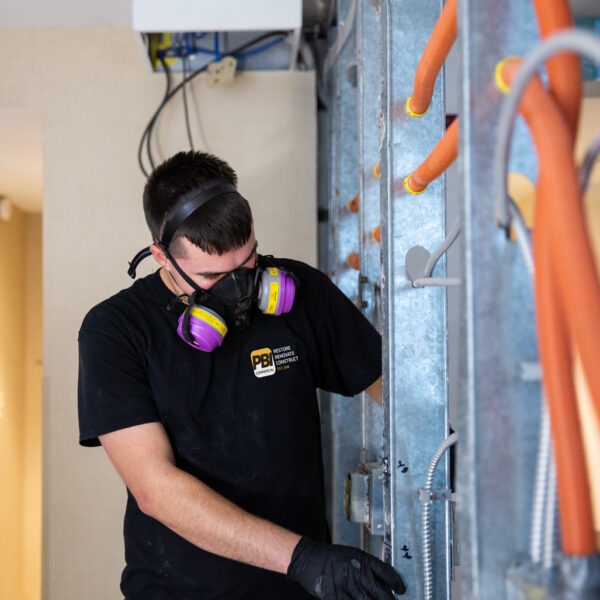 PBI Construction is the place where you'll hear people say, "Nobody even knows how to do that!" That's music to our ears, because we get to figure it out.
PBI Opportunities
If you see a position at PBI and feel you are a great fit for our company, we'd like to hear from you. Please send us an email with your resume at joan@pbi1988.com.
Working at PBI
When you join our team, you'll have opportunities to:
Innovate and find answers to big challenges.
Tackle incredibly complex projects.
Push yourself to the limit.
And here's the thing. You'll be hard-pressed to find more rewarding work. We make a big difference in our clients' lives, whether its returning people to their homes as fast as possible after a disaster, restoring historic properties, enabling business growth, or just plain pulling off the impossible.
You'll also be hard-pressed to find a better team to work with. We take great care of our employees, and we all look out for one another.
If that's the kind of career you want, this is the place to be.
Benefits
PBI offers a competitive Salary and Commission Plan
Medical, Dental, Vision, and Prescription Plan benefits where employee is covered at 100%.
401(k) Plan, Profit Sharing, and Pension Plan with generous employer contributions.
Voluntary Benefits include Long Term Disability, Short Term Disability and Life Insurance employee funded at Group rates.
PTO – paid time off (up to 20 days).
Company vehicle, insurance and gas (or vehicle allowance).
Company cell phone.
Eight paid Federal Holidays.