Tips for Choosing Between Commercial Restoration Companies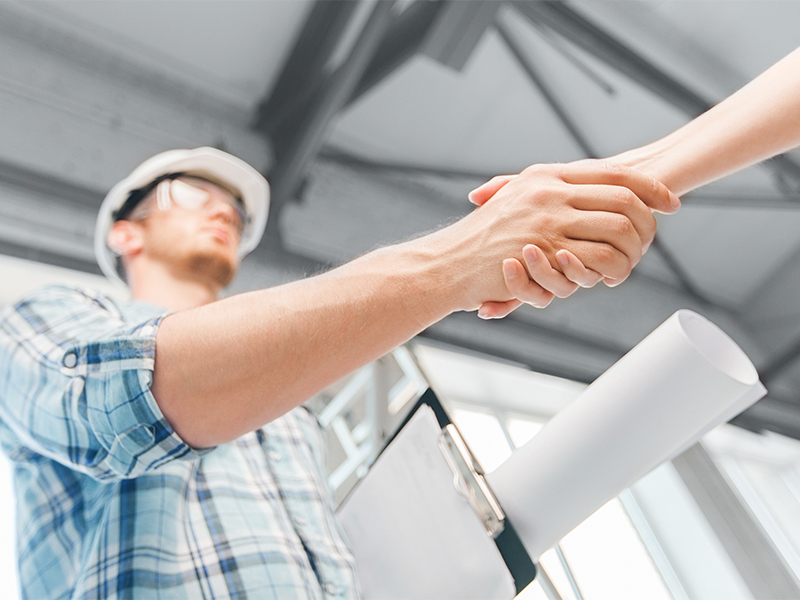 Ideally, as a business owner or facilities manager, you're reading this BEFORE disaster strikes. Whether your business has suffered water damage, fire damage, storm damage, or you have mold or a biohazard contamination issue, it's important to know which commercial restoration companies you can trust. Every day your business is closed or only partially operational, you're losing money.
Make a plan now so you know who to call. Think of it as an extension of your business insurance. The faster you can get things back to normal, with quality restoration services, the faster you can help your own customers. It pays to do your homework now, so you
The Basics
Of course, all reputable commercial restoration companies must be bonded, licensed, and insured. Don't even think about trying to save some money by hiring a handyman or someone who does not have all of their licenses and credentials. If something were to go wrong during the restoration process, you would be liable, rather than the contractor's insurance company. In truth, your own business insurance company will likely require you to hire a licensed and insured restoration company.
There are a number of considerations when choosing between commercial restoration companies, including:
Location, Location, Location
This concerns both your facility location and the property restoration company location. Is your facility part of a government complex? Do restoration companies need to have security clearances to step foot on the property? You may already have a list of pre-cleared restoration companies. If not, you may want to consider that, so you can call them in an emergency and not worry about red tape.
As far as the location of the restoration service provider goes, you want a local contractor. Local can be relative if they have more than one base of operations. For instance, PBI Commercial has teams ready to respond in Maryland, Washington DC, and northern Virginia.
Response Time Matters
Most commercial restoration companies take calls 24/7. But how quickly can they respond? This is where location comes into play, but response time can also be affected by the weather if a company has the right clearances and more. Bottom line: you need a restoration company that shares your sense of urgency.
You deserve an immediate response and a team that gets the work done quickly, and gets it done right. Look for a company that provides 24-hour emergency services.
Size Matters
You want a property restoration company that has the staff and equipment to tackle the job, no matter how big. With a full-blown team and a fleet of equipment, a commercial restoration company like PBI can offer turnkey solutions with fast results. We have the restoration and construction professionals to handle even the largest projects. Your mom-and-pop local franchise can't say the same. And many times, they only handle the residential restoration.
A larger restoration team and larger fleet also mean you'll never hear "We're sorry, but we're maxed out on projects."
Experience Matters
Some restoration companies only handle a few areas. You want to hire a property damage restoration company that has experience doing what you need done. That can include fire restoration, water damage restoration, mold remediation, asbestos removal, biohazard cleanup, and more. In addition to a wide breadth of services, look for a company that's been in business for at least 10 years. This gives them a track record. Most businesses that offer shoddy service don't make it past the first couple of years.
You want a company that can rebuild what is irreparably damaged. For this reason, the company you hire should also be a commercial construction company. This is because when it comes to the structural integrity of your building, a commercial construction company will know what is needed. They can protect your building during the restoration process. A company that does both the cleanup and the reconstruction work simplifies the process for you. You deserve one reliable partner to handle everything, rather than a bunch of different contractors.
Creativity Matters
OK, we know what you're thinking. You're not looking for artwork. When we say creativity, we mean the ability to come up with creative solutions to complex problems. No two disaster restoration situations are exactly the same. And depending on your facility, there may be some very important extenuating circumstances to take into account. You want a restoration company that looks forward to unique challenges, rather than one who says it can't be done the way you want it.
This is where the company's experience, breadth of knowledge, and size of the restoration team can come into play. The more experience the company has, the more likely they can come up with a well-thought-out plan that will have you back in business as quickly as possible.
Reputation Matters
How do the various restoration companies stack up as far as satisfied clients? Check Google reviews as well as Yelp, Facebook, Twitter, etc. Do current and former clients have great things to say? If someone leaves a bad review, does the company respond to that by reaching out to make things right? It's also a great idea to check out the testimonials on the company website. This is where they put some of the best reviews.
This is also a good way to find out who some of the current and previous clients are. A reputable company will be happy to give you references that you can check. Consider asking specifically for a reference from someone in your industry. If you're the facilities manager for a large university, you want to talk to someone in the educational facilities area. If you're in healthcare, ask to speak to a client from a medical facility.
CALL 24/7 1-888-PBI-1988
Avoid Risk and Hire Trusted Partners for Commercial Restoration Services
Avoid major disruptions to your business and nasty surprises by hiring one of the best commercial restoration companies in the Mid-Atlantic region. We have decades of experience helping businesses and facilities get things back to normal quickly after a disaster.
You can count on us to:
Respond immediately.
Identify the real problems.
Formulate the right solution.
Get the work done fast.
Get the work done right.
And do it safely.
PBI Commercial delivers turnkey solutions with proven results, so you can have one trusted partner for resolving any restoration, renovation, or construction challenge that lies ahead. We proudly serve commercial facilities in Maryland, Washington DC, and northern Virginia.
Challenges Resolved. Guaranteed.