The National Institutes for Health was in great need of a trusted partner to provide specialty services throughout their various campuses. Whether its renovation, restoration, or construction, there is no room for an error in such a sensitive environment.
The challenges in completing a project there are daunting and complex:
Most of the space involved is highly-sensitive laboratory space filled with sensitive equipment.
The campus is extraordinarily busy, and the people occupying that space are charged with protecting our public health. They must be able to continue their critical research during construction.
There are issues with security and confidentiality to be considered as well.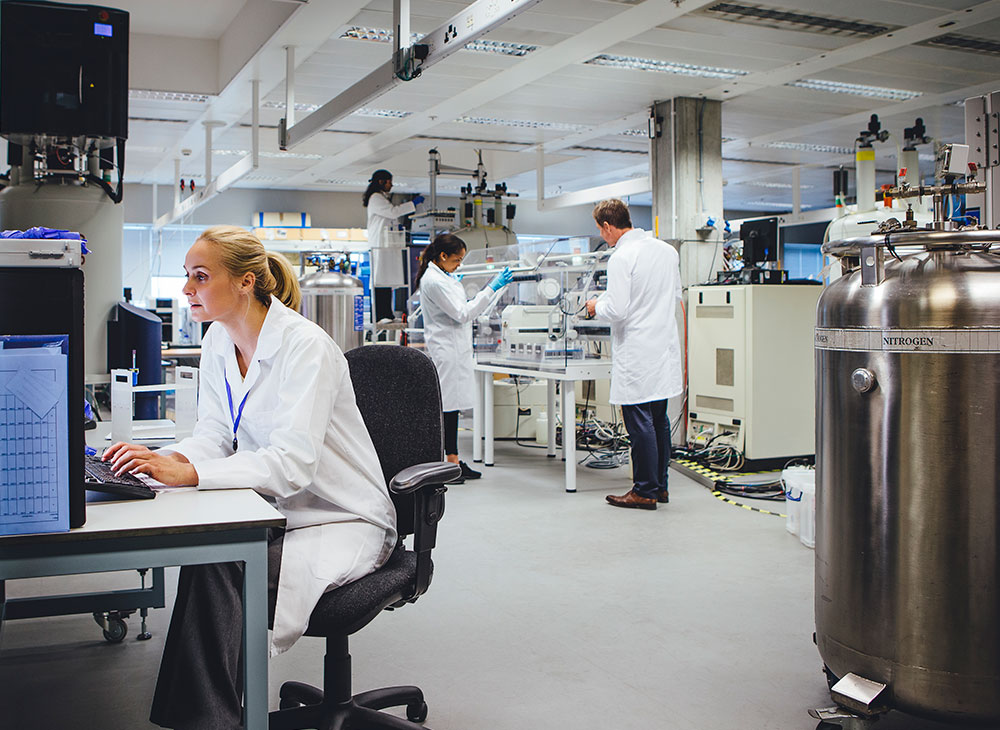 PBI has become an ongoing, trusted partner for the NIH. We can often be found running multiple projects at one time there, and we always expedite and mobilize a response to urgent issues in 2 hours or less.
To date, PBI has resolved issues for NIH such as:
Water mitigation
Structural cleaning
COVID-19 related cleaning
Mold remediation
Sewage remediation
Fire restoration
Temporary dehumidification
Specialty (Haz-mat) cleaning
Controlled demolition
When a project is completed, PBI's work must be inspected and cleared by the in-house IH (industrial hygienist), who comes in behind us to find what we might have missed.
Rather than vetting new contractors for every project and risking the results, NIH has had a reliable resource in PBI for maintaining its campus and ensuring a safe, sterile environment.
PBI is able to provide this breadth of services because of our wide range of experience in multiple commercial construction disciplines. For 30 years, we have thrived on finding solutions for unique, challenging situations where ensuring minimal disruption to an occupied space is critical.
We have built a massive amount of resources and strategic partnerships to be able to respond to nearly any need you can imagine, and it's that versatility combined with our relentless pursuit of quality that continues to support the life-changing research being performed at the NIH.